Publications
"Finishing Edge"
Building Edge Magazine - Central Arizona
"Green Building"
Builder/Architect Magazine- Phoenix
"Inspiring Images - Artist's Portfolios"
Modello by Design - Volume 1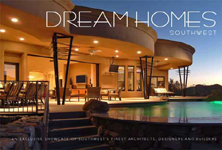 "The Finest Designers/Builders"
Dream Homes Southwest - Panache
Learn More
What's New
Collaborating with the design team of Robb & Stucky....

We have been diligently working with designers to provide a wall finish that is currently being used in some of the model condominiums of the internationally acclaimed Mandarin tower at City Center.

Saguaro is proud to be included in the design of the City Center, and looks forward to working in more condominiums and penthouses in our near future.
Interior Designers
Our efforts have finally paid off...

Our artisans having been working hard over the past year to put together a sample box to assist designers and clientele in the selection process. In this box we have over 150 samples of our plasters in different colors/type, and have also included samples of a few of our specialty finishes.
Contact us to request a free box.
Events
Joining efforts across the valley...

We have recently become industry partners with the American Society of Interior Designers and International Interior Design Association and working diligently towards our certification to host educational classes at our showroom for designers of the valley.

Charity Events
Desert Foothills YMCA
We are an annual sponsor in the YAngels fundraiser, which raises funds to provide support for local children and their families. More

American Cancer Society
We have the privilege to sponsor staff members who participate in the relay for life event each year.
McDowell Mountain Music Festival
Every year we sponsor and work this event which raises support for community arts and underprivileged programs. More
Desert Star Construction
We have sponsored fundraising efforts supported by Desert Star Construction.
Community Events
Pinnacle High School
We are honored to show our support for the local youth participating in the sports programs at Pinnacle. More
Habitat for Humanity
We have worked with AMS, Inc. to supply materials and labor for a community new house project.
UMOM
We have combined efforts with the Phoenix Rotary club to assist in painting a local homeless shelter.
AMOR Ministries
We have funded and built nine homes in Rocky Point, Mexico for local homeless families.
Testimonials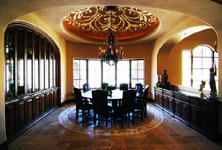 Tom Archer Custom Homes
I have been using Saguaro Interior Finishes for over six years...Their level of detail and quality have set my homes apart from others....Tom Archer More
Salcito Custom Homes
I am very pleased with the level of service that Saguaro Drywall provides. I always receive exemplary quality of work and professionalism. I am greatly appreciative to receive such superior work from Saguaro Drywall...Tony Salcito
Drywall Trim Specialist
If you're looking for a superiority look no further than Saguaro for all of your needs. In my 30+ years in construction I've seen none better... Mike Cavin